He was a leper, yet he was still very active in the Government as the commander-in-Chief of the Armed forces. Despite being stigmatized with the deadly disease, he never considered it honorable to resign his appointment in order to take care of his leprosy.
In fact, common sense should tell him, as well has members of his cabinet and his subjects that his infirmity has the capacity to spread unto others who daily come in contact with him. At least for this reason he should have resigned, rather, he continued to hold on to his office as if his life was dependent on it.
I wonder why he was allowed to go to war and command the battalion of soldiers under his control. How did he function with this deadly disease and yet no one seemed to have complained. Was he so powerful a soldier that he could not be replaced?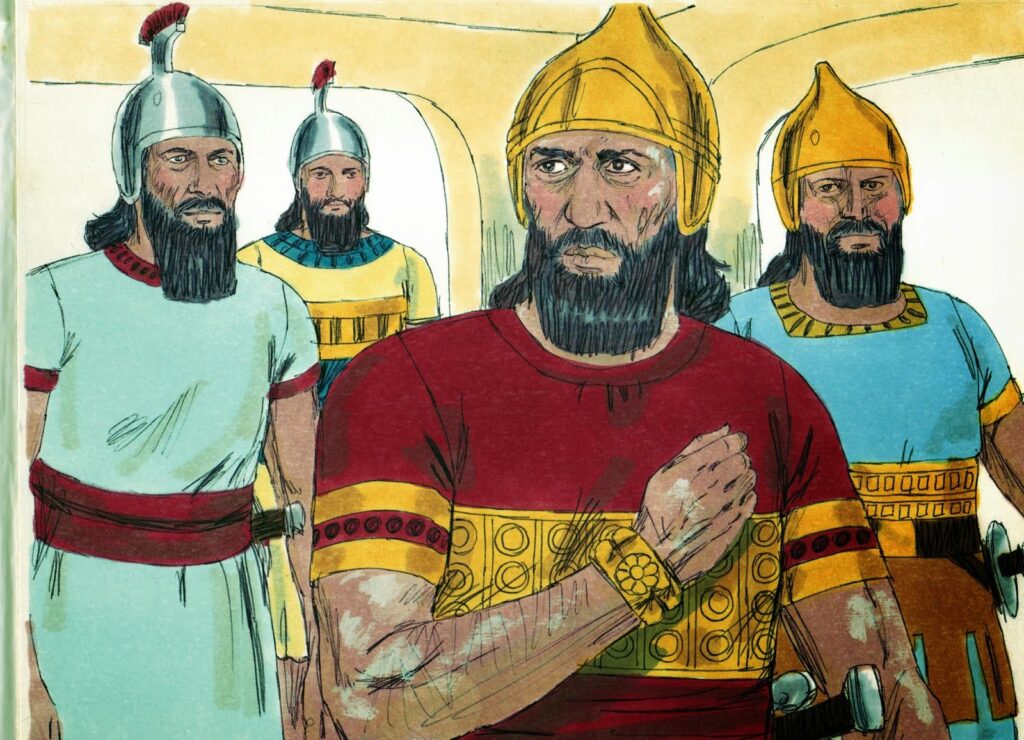 I wish I knew why his boss was so much in support of him retaining his position that instead of dismissing him, he was made to travel abroad to treat his leprosy, after all the efforts to provide medical solution in his country failed. This commander-in-chief must be very important to the country to merit this special favour.
By the way, why was the solution to his healing only found outside his country? Is it because there are no qualified doctors, healers or prophets in this case? Or could it be that the medical facilities available are insufficient to solve his predicaments, and those of others, as some of our leaders now claim?
I'm actually talking about captain Naaman, the commander-in-chief of the Syrian Army.  It was said of him, "Now Naaman, captain of the army of the king of Aram, was a great man with his master, and highly respected, because by him the LORD had given victory to Aram. The man was also a valiant warrior, but he was a leper." (2 Kings 5)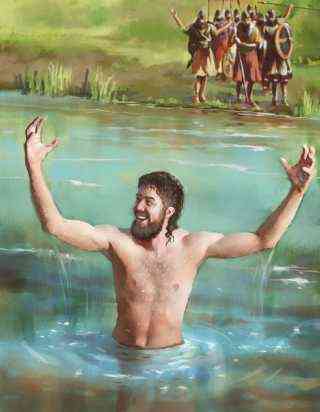 Naaman, whose name means delightful, pleasant, beautiful or gracious, became a reproach and a striking contrast to his appearance and probably also to his disposition because of the disease which had attacked his body. Though he didn't find healing in his own country but by divine provision however, he got healed in Israel through Prophet Elisha (2 Kings 5:1-19).
In life, you can't have it all rosy! Man is naturally identified with imperfection, limitations and struggles. There will always be something that would draw us back to our creator for help. He only is the All-sufficient God who also perfect and unmovable. Our salvation and deliverance from life's troubles remains our choice. Like Naamna, we can chose to either believe in the God-given solution or remain locked up in our captivity.
As we remember the World Leprosy day, the case of Naaman reminds me how many of our countries have so far addressed the issues of leprosy vis-a-vis treatments and controls of the deadly disease. It also make me  wonder why it is so difficult for the government to establish a viable health sector that would see leprosy and other deadly diseases treated in his country.
What you should know about Leprosy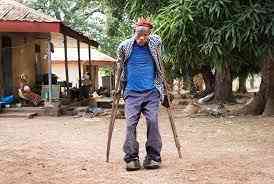 Nigeria introduced the MDT (Multi-drug Therapy) in 1998 and nearly two decades later, the country has achieved the World Health Organization's (WHO) leprosy elimination target of less than 1 case per 10,000 populations at the national level. However, this is still a far cry from what is expected globally.
The effective control of leprosy have been seriously hampered by low public awareness,  stigma and discrimination against victims; and of course extreme poverty and societal exclusion. However, the World Leprosy Day observed every last Sunday of January, has continued to help promote public awareness of this that many people thin is extinct.
Speaking on the dilapidated state of the nations referral/rehabilitation centres,  Nigeria Minister of health, Dr. Isaac Oyewole said, "I wish to use this opportunity to call on stakeholders and our development partners to support upgrade of facilities and other social amenities." He also  gave assurance that the Federal Government of Nigeria will do her best in mobilising resources to improve the standard on living of the in-mates."
Leprosy is an infectious disease that causes severe, disfiguring skin sores and nerve damage in the arms, legs, and skin areas around the body. The disease has been around since ancient times, often surrounded by terrifying, negative stigmas and tales of Leprosy patients being shunned as outcasts.
According to reports from WHO, outbreaks of leprosy have affected, and panicked, people on every continent. The oldest civilizations of China, Egypt, and India feared leprosy was an incurable, mutilating, and contagious disease. Around 210,000 new cases are been reported annually, and many more people are living undiagnosed.
Our government ought to implement appropriate strategies to increase leprosy detection, improve treatment outcome,  as well as prevent disabilities and provide physical and socio-economic rehabilitation services to affected persons.
Away from leprosy, what stigma do you carry? What issues in your life give you so much pain, anxiety and shame? You may have been named after the familiar predicaments that have afflicted you for so long. That's the best the world will do; they will call you by the problems you are known with. They will describe you with names like: "that sickler", "that poor and unfortunate neighbor" and so on.
Like Naaman embraced the life-changing solution from God, you too can seek God to bring you out of the mess you are plunged into. You can be free; you can be delightful. You're winning. Yes, we are winning!
For further reading:
DONT BE ASHAMED OF YOUR SCARS!
http://www.searo.who.int/entity/global_leprosy_programme/world_leprosy_day/en/
https://ozarkderm.com/leprosyhttps://ozarkderm.com/leprosy